VACATION - Sept 19-Oct 4
We will be away for a short vacation Sept 19-Oct 4, all orders will be started Oct 4th that are made during the vacation period. and should be complete within 24-48 hours after I return. Thank you for your understanding and orders!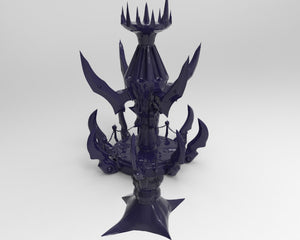 Welcome To A3DS
If you would like some of our products printed for you please check out our shapeways page here:
If you are looking for STL's? Check out our CGTrader page here:
***PLEASE note that both sites are currently being populated with all items, if something is missing you would like sooner please contact us and we will get it to the front of the upload list!
Designing - have us custom design your idea! Be it your army, terrain, DnD character or anything else you want 3D printed we will design, prototype and work with you to make your custom piece perfect!
Conversions - Need a specific piece for your model or lose a piece you need replaced? Have us make the piece for you.
We specialize in all things gaming however we can also print or design just about anything you could imagine or if you just have a inkling of an idea we can help you flesh it out and make it together!
If you have questions about Custom work designed by our team and then printed for you please use our contact button or email Archon3DSmiths@Gmail.com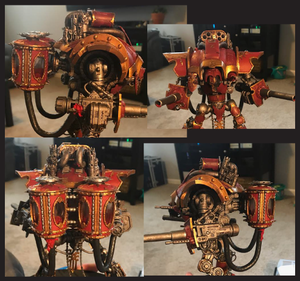 Custom Creations!
We create anything you might want or need for 3D printing.  Not only do we have many products already, we are happy to create custom items for you!
No printer? No problem! We are also a full service printing company that can print any model on our site for you! ALL of our products have the option of buying the STL file and printing it yourself or having us print it for you.
Check Out Out Custom Work Page Here!
European Customers please check out our Shapeways Page
Shapeways shipping to the EU is significantly cheaper than we can provide on small items. Bigger terrain or other items please contact us via Archon3DSmiths@gmail.com